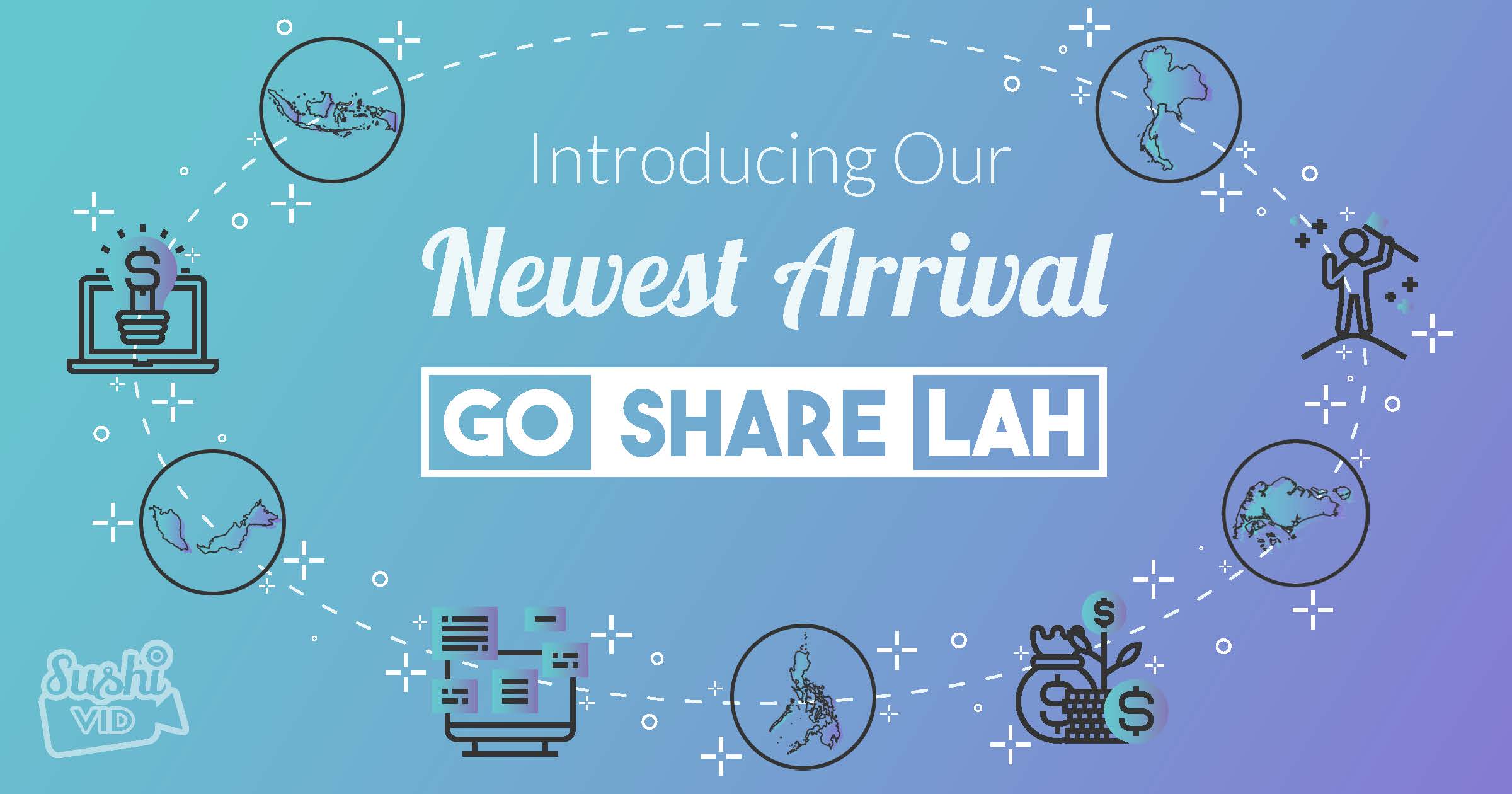 A new year. A new year season. A new arrival on the SushiVid scene. That's right ladies and gentlemen, we've got some big news to Share(Lah)!
What is it you may ask? Well, we've only gone and created a new platform to enhance and complement our influencer marketing offerings. A social seeding platform by the name of GoShareLah.com to be precise.
GoShareLah
By now you'll all know that SushiVid is the home of the greatest influencer content partnerships in South East Asia.
And though we have always prided ourselves on the quality of the content produced for our brands, the truth is that some brands create some pretty epic content in-house too that deserves to be shared, lah!
For some time now we have had brands reaching out to us asking if our influencers could post banners or retweet their content on their behalf to expand their reach and add that influencers seal of approval that is oh so important in marketing to this social generation. The requests didn't really fit in with ourSushiVid mantra, but by the same token we didn't want to deprive our brands and influencers of an opportunity to collaborate.
So, drawing on the infinite wisdom of everyone's favourite Old Ed Paso ambassador we thought porque no los dos - why not have both?
And so it was that GoShareLah was born.
How it works?
We've taken the best of SushiVid (so everything, really) to create our GoShareLah model.
It's all about driving business through word of mouth, so all you have to do is upload a link to your content, set a cost per share budget and define your target audience. Once that is complete, proceed to the checkout and watch the influencers GoShareLah.
With our analytics you can track who has shared your content, where and measure the impact those shares are having on your business.
All influencers are required to maintain a link to your content for at least 7 days.
Which brands should use it?
Whether you're in beauty, fashion, or food, or are simply looking for some quick publicity, GoShareLah is perfect for you.
Why use it?
♠ You've got great content that deserves to be shared, but don't have a huge budget.
♠ You want greater engagement, but don't have the time.
♠ You want to tap into influencer networks and the power of word of mouth marketing.
For all the above reasons (and more) now is the time to partner with GoShareLah and start social seeding.
Most importantly, all influencers are verified (to ensure there's no nasty bots lurking anywhere).
Takeaways
PR for the 21st century, social seeding has the power to drive 10X greater engagement to your content. And that's what GoShareLah is here to deliver to your business.
For those who are unfamiliar with the process, stay tuned as we will delve further into this topic in the coming weeks. And then it will be up to you to GoShare(Lah). See what we did there?
With love and hugs from SushiVid x
Want to read more? Check out our Guide to Sowing Social Seeds!